'DIVINE TIDES' by Stewart Copeland and Ricky Kej features artists from all over the world – soundscapes and melodies meet pulsating rhythms amidst lush ambient textures, which elevate the senses into a realm of spiritual solitude, where the soul is free – one with itself, one with time, one with our planet. All individuals are interconnected and the decisions one makes affects all life around us. Each individual life plays a crucial role in maintaining the balance that serves all equally. 'DIVINE TIDES' illustrates these thoughts through its diverse musical canvas that showcases a world where we can adapt to change, just like the moving tides – a world in which all life can live sustainably and in harmony.
"One day during the Apocalypse I got a call from Ricky Kej about making an album. He had assembled an amazing collection of exotic musicians, or perhaps I should say deeply traditional musicians, in the exotic context of his inspired production style. The flow of ideas soon became a torrent of recording and music. The spiritual ambience (not something that I'm generally known for) infused my aggressions upon inanimate objects with loving passion. The timpani were ringing! The crotales were singing! Making this record has been a unique adventure in both music and divine awareness."
– Stewart Copeland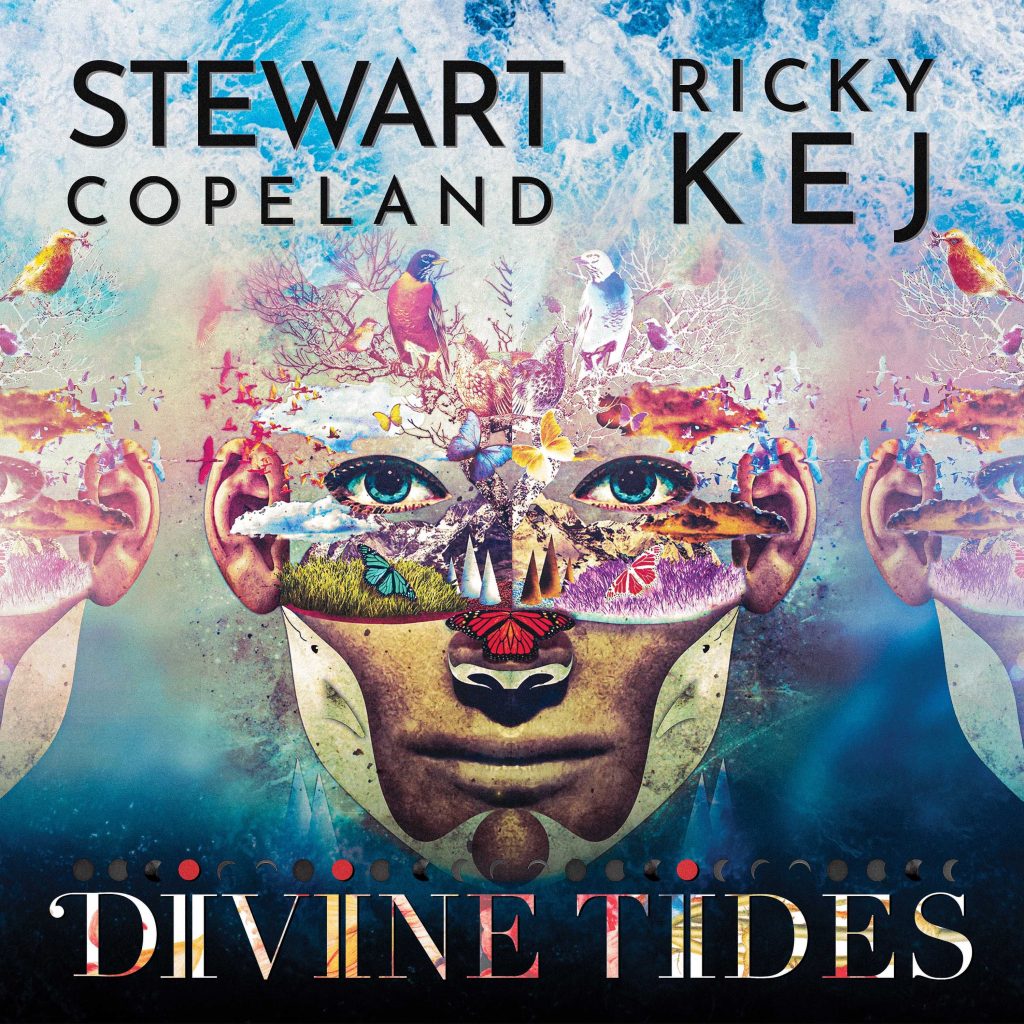 "I had been working on a followup to the Grammy®️ winning album "Winds of Samsara" and had catalogued some of my favourite melodies. Recordings were delayed because of a relentless touring schedule, but then the 2020 pandemic hit. Strict lockdowns presented an opportunity to spend more time in the studio. In 2016 I was privileged and honoured to collaborate on a song with Stewart Copeland. With the support of industry veterans Ralph Simon and Tarquin Gotch I mustered up the courage to ask him to collaborate with me yet again, this time on a complete album. What followed was one of the best and most fulfilling personal and musical experiences I could have ever asked for. Working with Stewart was like attending one of the best masterclasses imaginable. Stewart is not only a living legend, but an extremely humble human being, filled with positive energy, that pushed us to deliver our very best for "Divine Tides"
– Ricky Kej
Keep track of releases here.